It's finally here...my new and improved August newsletter has been sent out and is better than ever. If you are not a member yet and would like to be, please click on
Ann Cory Homepage
and sign up to the right. With 450+ members, it was time to go for the gusto! Chapter 2 of my steamy story has also been posted.
Now open,
Ann Cory's Boutique
with vivid designs and classy keepsakes.
Through our senses, we can add a touch of fantasy to our reality. Aphrodisiacs for the Mind. Bring a little fantasy home with the Ann Cory Line!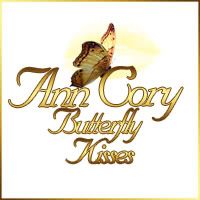 Tonight my son has guitar lessons. One more week left and then he plays live with the other students at the eatery next door. Oh yeah, he's nervous :)

Bard of Bristol
is now available at Fictionwise for a great discounted price! I love to shop there, I tend to buy a whole slew of great reads :) While you're there I have several other titles from Fictionwise as well. Just go to search, type in my name, and have at it :)
Thanks for all the lovelies who joined me at
Moonglade Elite Authors
and blogged with me. It was great fun and Estella won a copy of
Summer Heat 3
! Today's Book-a-day-Giveaway book is
Choices
by
Rachel Carrington
. How do you win? Sign up for our newsletter and post on the blog!

I'll be around this week at a few places:
Aug. 9 at FAR with Silk's Vault 9pm
Aug. 10 at KarenDevinKaren group 12pm - 1pm EST
Aug. 10 at Erotic Escapades with Mardi Gras 9pmEST
Aug. 10 possibly kicking around with OMP authors at their group - all day
Aug. 11 at Cobblestone Press 8pmEST
I've received a few good reviews this week:
Breaking in Levi - Rave Review from Joyfully Reviewed
~"A great read, with two strong characters looking for a chance at life. I found Breaking in Levi to be a quick read, but a very satisfying one. Recommended for anyone looking for a bad boy to have a little fun with!
-Reviewer Shannon
A Haunting in the Cathouse 4 Hearts from TRS
Ann Cory writes a delicious and heart-warming story that will make you cry towards its ending. I was so captivated with this story and glad at the end.-Reviewer Linda
Vampire Hunter: Book 1 - Vintages 4 out of 5 Stars from JERR
Anyone who enjoys vampire stories and
wants a quick read will enjoy Ann Cory's first book in the Vampire Hunter
series, Vintages. Reviewer: Marcy Arbitman
Vampire Hunter: Book 1 - Vintages 4 Clovers from Kwips and Kritiques
VAMPIRE HUNTER BOOK 1- VINTAGES is a welcome addition to the vampire genre. Ann Cory has crafted a superb plotline that simply begs for a sequel. The twists in the plot will keep readers intrigued and make this an enjoyable read and one not to be missed.
Reviewer - Anne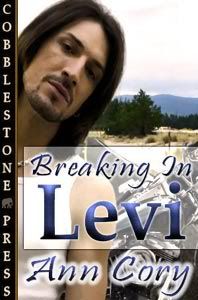 I'd better get back to my writing, edits, and promo. Hope everyone has a fantastic day!