Egyptian Cotton
ended up tied for 2nd place on the bestseller list at Mardi Gras Publishing for the month of August! If you haven't tried
Egyptian Cotton
, you don't know what you're missing. Get wrapped up in
Egyptian Cotton
and feel the luxurious heat
4 cups for Under a Warlock's Spell
Coffee Time Romance gives 4 Cups to my fantasy novel
Under a Warlock's Spell
from Samhain Publishing
~Ms. Cory has written an action packed story that will keep you turning the pages. The fantasy of magic is brought to life with each page, both evil and good magic. However, if you believe in the magic of love, you will believe that it can conquer all and bring happiness.
~Reviewer Sherry
Full Review
Here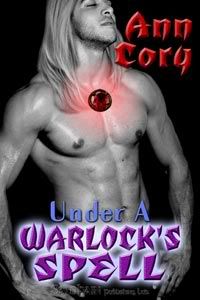 5 Kisses from Two Lips Reviews for Night of the Nogitsune
Reviewer Frost says - Ann Cory delivers another satisfyingly character-driven tale, which steams and sizzles all the way through. The plot had this reviewer caught up immediately. Shasta is a well-realized character that is appealing in both her humanity and in her shifted form; the reader just naturally wants Shasta's success, and Del is a gem of a man! I am so thankful this is the first in a series; I really want to read more of these stories! I sincerely hope Ms. Cory will deliver the next in the Nogitsune series quickly! Night of the Nogitsune Book 1 Wanted is a definite winner.

Night of the Nogitsune
available now from
Silk's Vault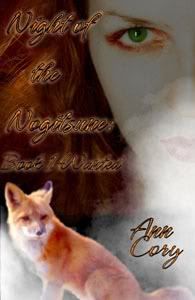 Moonglade Elite Authors Scavenger hunt
is going on all month long! Join us on the blogs, sign up for our newsletter, and play along as clues are given to help you win a fantastic prize!
MEA Scavenger Hunt is Now in Play
Find the Ghouls and Find Your Prey
All Who Enter; Few Will Survive
Are You the Chosen...Will You Thrive
Come and Play...Try your Hand
The Game is Fun and the Prizes Grand!
A new gobblin will be put up every Monday, Wednesday and Friday.
1 in the news so you must sign up for the subscription.
There will be 1 posted on each authors site and 1 on each authors blog.
You will be given a clue for each ghoul and it will be posted on our blog.
You must collect them all, and on the last day Oct 31 send the list to:
scavengerhunt@moongladeeliteauthors.com
Please Note: this email addy will not be activated until October 31.
Prizes to be awarded to all who complete the hunt.
A grand prize will be drawn by an independent judge for the grand prize
Busy packed month going on this month at
The Story Board
- so be sure to join up! This month's schedule:
October 9th - Ann Cory's post birthday bash!
October 13th - Andrea Dean Van Scoyoc's Author Showcase Day
October 20th - Vegas Magic Authors Day
October 25th - Louise Bohmer's Author Showcase Day
October 29th - Silk's Vault Authors Day
October 31st - Karen L. Newman's Author Day
And there are more still to come, including Halloween Genre Week where you get the best of Halloween Books to choose from! Join
us
today!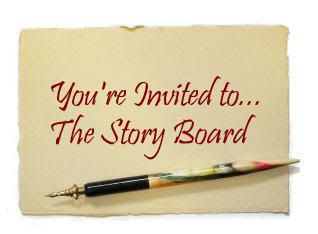 Question of the Day
- If you had to be trapped in a Haunted House with someone - who would it be?
Jenn on the Island is exempt from answering - I know it's Mark Wahlberg
;)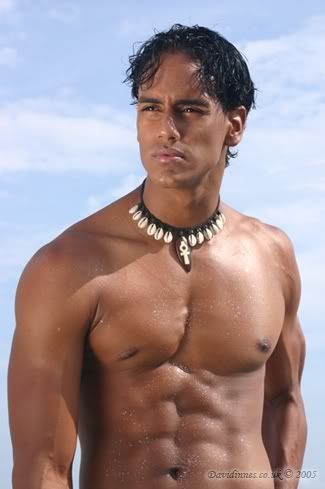 Sweetie has been sick and I'm not feeling so hot myself still. Watched some movies over the weekend and was impressed! Into the Blue was good, and that movie will keep me on my diet/exercise program, lol, Inside Man - was okie dokie, and my favorite -
Take the Lead
. Like the girl said in the movie - there were some dance numbers in there that were
hotter than sex on a hardwood floor
! Hottie Antonio Banderas did a fabulous job in the role, and I highly recommend it.

Haunted goodie could be yours!
Haunt Me Taunt Me
is the blog prize this week. To be eligible - just post on my blog :) I'll announce two winners HERE on Monday!
Blurb: Beware of sultry strangers toting goodies.
In the house of a hundred mirrors, Jake finds his own Halloween treat in the form of some tempting eye candy, but the price to sample could cost him his life.
Haunt Me Taunt Me
.