Yay! I'm very excited to share my story
Secrets in the Annex
was accepted by Liquid Silver! That sure made my day :) I will be posting a blurb about it later in the week.
I also finally buckled down and joined RWA. I know, total shockeroo that I've waited this long, eh? It was a timing thing. I also joined Passionate Ink. Next up - get myself ready to find an agent. I've been working on a couple novels to send them, but they both need some polishing.
I successfully made it through an entire week of working out! I also have been feeling horrible this week, but refused to not go. I think my body is trying to rebel, lol. I enjoy the instructor - she is motivating and plays some great music. She also does a lot of dancy stuff, and I used to be a dancer, so I'm loving the choreography. This week she has set the step and floor workout to musicals - another favorite, so I'm really looking forward to it. I can't believe I'm saying that, but it's true, lol.
Today a couple of fun things are going on. First - Stacy Dawn is having a birthday!! All day she'll be at
The Story Board
celebrating and sharing all about herself! Please come by and join in the fun! You know there will be confetti ;)

It's also my
Moonglade Elite Author's Blog>
Day! So pop over and say howdy if you get a chance :) I'll be posting pics, poetry, excerpts, jokes, and more.
Only one more week to go before our month-long scavenger hunt begins! Stay tuned for more details!
This weekend was nice. We went to the Fall Festival in our town and had a great time. There had to have been over 300 vendors out there selling handmade pretties. I can't believe I didn't buy anything - but we want a new laptop and couch, and are saving up for a house - so we're trying to be very, very good and not by anything on the spur of the moment. The weather was gorgeous, so we spent most of it outside. We also found a new sandwich place, mmmmmmmmm, did I ever have a fantastic lunch! Fall is one of my favorite seasons and I love watching the leaves change :) We also had a delish apple pie. Yes - I know, but I was good all week ;) lol

QUESTION OF THE DAY:
Fondue is a sexy treat, especially when it's chocolate. Who would you love to dip in chocolate?

5 Lips for
Night of the Nogitsune
from lovely reviewer Frost of
Two Lips Reviews
: Ann Cory delivers another satisfyingly character-driven tale, which steams and sizzles all the way through. The plot had this reviewer caught up immediately. I am so thankful this is the first in a series; I really want to read more of these stories! I sincerely hope Ms. Cory will deliver the next in the Nogitsune series quickly! Night of the Nogitsune Book 1 Wanted is a definite winner. Full review
Here
.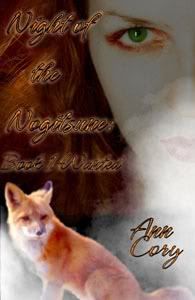 Other News:
Bard of Bristol
is #6 at Fictionwise for Midnight Showcase, and
Egyptian Cotton
is #3 for Mardi Gras Publishing :)
I have added some new goodies to
Ann's Boutique
. A calendar, some shirts, a journal, and a tote bag in the Butterfly Kisses line.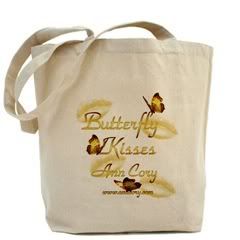 Where to find me this week?
Today at the MEA Blog as well as at The Story Board. Hmm, I believe I'll be at Novelspotters - though no time is set - it's sort of a pop in when you want. Also this week I have my dentist appointment, where the other side of my mouth will be put through grueling pain, Meet the Teachers Night at my son's school, and of course at the gym. What do you have planned?