Waving hi to everyone from behind a stack of tissue. For my birthday I got the flu - isn't that a great gift? Ugh. I had hoped to be better by now, but unfortunately the nasty bug has got me good. Please feel free to come over and put me out of my misery. Just ignore my very red nose, my Golem-like sounding voice, and the grouchies. Yep - you got it, after a week of this crud I've become a grouch. Sweetie and I have to postpone our anniversary dinner since I was too sick to taste anything. I've spent too much on tissue this week too *shakes head*
Thanks to everyone for the birthday cards, pictures, butterflies, and to those who joined my at The Story Board. I had a great time with everyone!
I haven't really gotten much done, but I've written some new poetry, and poetry is one of my favorite hobbies, so I guess I can't complain too much.
Don't forget I'm at the
MEA Blog
today. Yesterday we had the lovely Rene Waldon from Forbidden Publications as a guest speaker, and on the 22nd we'll be having the reviewers of Two Lips Reviews with us :) We're now halfway through with our awesome
Moonglade Elite Authors Scavenger Hunt!
. There's still time to jump in and figure out the clues :)
Before I go further, let me announce the winners of
A Haunting in the Cathouse
- from last week's blog contest! The winners are:
ROBYNL
and
JOAN
so please send me an email to anncory_erotica@yahoo.com with BLOG WIN in the subject line and let me know if you'd like PDF or HTML:) CONGRATS ladies!
This week's prize is a copy of my vampire short
Tainted
. Just post on my blog this week and you'll be entered to win! 2 winners will be announced next Monday :) Good luck!
Coming this Wednesday, October 18th is
Spoiled Candy
. Men and chocolate - one bite and you'll be craving more.

I just found out today that
Bard of Bristol
is number 5 on the top rated erotica list at
Fictionwise
. Jewel from Midnight Showcase sent out a post on it. Wow - I had no idea. So, thank you to those who have read it and voted favorably, it sure means a lot to me.
Let's see, oh, tomorrow at
The Story Board
will be some authors from Ocean's Mist Press posting excerpts about their releases. Also this week, on the 20th, will be the Vegas Magic Authors from Cobblestone Press, so if you aren't a member yet, please sign up soon so you don't miss all the great events we host!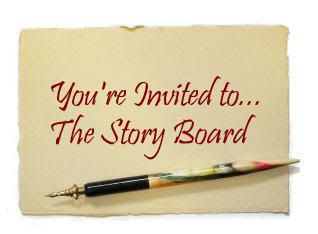 I am also happy to share that my story
Snowbound
was picked as one of the ten stories to be included in Whiskey Creek Press Torrid's
Best of Torrid Teasers Vol. 1
. It will come out in January 2007 in both ebook and print! I'm very excited about that.
My
October Newsletter
is out, packed full of goodies for you. Winners of my contests are announced inside. If you haven't signed up, just click
Here
.
Well, the days have been a blur, but my one cat has been extra spoiled sitting on my lap. Now he thinks he's a permanent fixture, lol. I haven't tasted anything, except port, lol. Been watching a lot of movies and balled my eyes out watching Eight Below. That movie was made to make me cry. It was good, but I'll never watch it again, I felt emotionally exhausted after it was over, lol.
Question of the week:
If ice cream were smeared all over this man's stomach, and you were forced *like that would be tough* to lick it off, what would be your flavor of choice?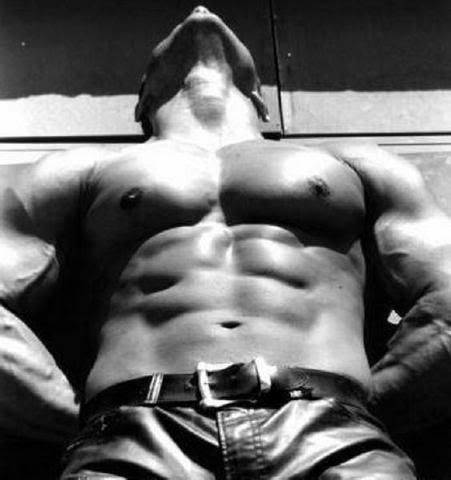 Okay, after seeing that picture I think I'm hallucinating, lol. I better go lay down.