Hi to everyone :) Don't forget to wear some green tomorrow - or I'll be by to pinch you. *snicker snicker*. Well, at least I'll be tossing around pretty green clover confetti I bought from the craft store :)
Yesterday I started a new workout class called Group Hour of Power and I am soooooooo freaking sore I want to cry. It's all done with a weighted bar - lunges, squats, all muscles are worked...and all my muscles are screaming at me right now. The worst part is, I'll be going back on Tuesday for more torture. *sigh*
Secrets in the Annex
has been receiving some awesome possum reviews! But seriously, if you like paranormal erotic romances, I do think you'll enjoy this :)
5 Lips from TwoLips Reviews
"Ms. Cory weaves elements of the paranormal and of historical social issues into the mix, tantalizing readers with glimpses beyond consensus reality." ~ Reviewer Frost
4.5 Stars from Just Erotic Romance Reviews
"...plot pulled me in and held me tightly until the very end. The paranormal twists and a bit of history is cleverly thrown in the midst of a normal present day story making it all the more appealing." Mahaira Fatima - Reviewer
4.5 Ribbons from Romance Junkies
"...a mixture of suspense, romance and tenderness...with that bit of something extra to make it stand apart from the rest." ~Zoe Knighton - Reviewer
Discover haunting
Secrets in the Annex
now at Liquid Silver Books
http://www.liquidsilverbooks.com
For a blurb and excerpt, click here:
http://www.anncory.com/annex.htm
I wanted to thank everyone who voted and supported me at the Love Romance & More Contest -
Egyptian Cotton
took away Best Paranormal 2006! I even received a pretty button for it:
Thanks for your patience - my
March Newsletter
is now live! If you haven't signed up to get it - here's the link:
http://www.anncory.com/contest.htm
Inside this month's issue:

*News
*Reviews
*Coming Soon - Next Floor Naughty
*Winner announcements
*New Contest announcement - Pirate Booty Contest
*Reader Interaction - poetry "April Showers"
*Sneak Peek excerpt of Next Floor Naughty
*Group information - Authors Who Dare, Amorous Authors, Moonglade Elite
*Book recommendations*Aphrodisiac recipe - Strawberry Brioche - yummers!
Oh - and be sure to have yourself some lucky charms this weekend: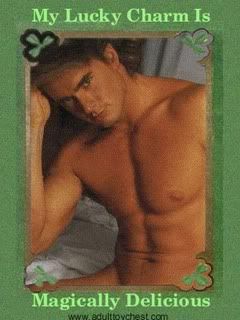 Stacy Dawn
is always so good to everyone - be sure to check out these very awesome sites:
Divas Books Shelf:
www.divabookshelf.blogspot.com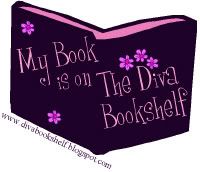 and Jump Start Promotions:
http://www.jumpstartpromotions.bravehost.com/
So check them out when you get a chance! And of course check out her site:
http://www.stacydawn.com
Let's see - what else to share...OH I KNOW - a winner *BG* - that's always good to share! Okay, let's see...let me draw a name here...
CONGRATULATIONS MISSY SUE
!! Send me an email to anncory_erotica at yahoo.com with BLOG WIN in the subject line and your snail mail addy(for the book thong) and if you'd prefer Butterfly Kisses or Drinyian. *tosses confetti* Actually, I'm almost too sore to even toss confetti, lol
I better get to work here. Everyone have a fabulous weekend!
~Ann Cory
http://www.anncory.com