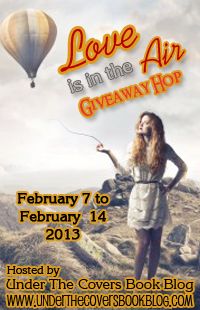 Welcome to the Love is in the Air Blog Hop! Thank you so much for stopping by my blog :) You will find a ton of bloggerss participating in this blog hop, which gives you many chances to win some great prizes!
Speaking of prizes, I'll be giving away a PDF of both
Rattling the Cage
and
Angel with a Blade
to 2 lucky people.
All you need to do to enter is leave a post on my blog with your name and the name of your favorite romantic movie of all time. When the hop is over, I'll announce the two winners here.
Be sure to visit all of the other participating blogs to increase your chances to win! I hope you have a wonderful time!
~
Ann Cory