Happy New Year
everyone - welcome to 2007! I apologize for being a bit late on my updates - but I'm still getting over the holidays, lol. I hope everyone had a fabulous Christmas and New Year's - and that you and your family are safe and happy.
I have a slew of goals this year that I intend on accomplishing - one of which is better organization. I've fixed up my desk and have equipped myself with all kinds of tools to help me stay organized. I'll let you know if I have any kind of success in sticking to it, lol. I have an on and off again relationship with organization.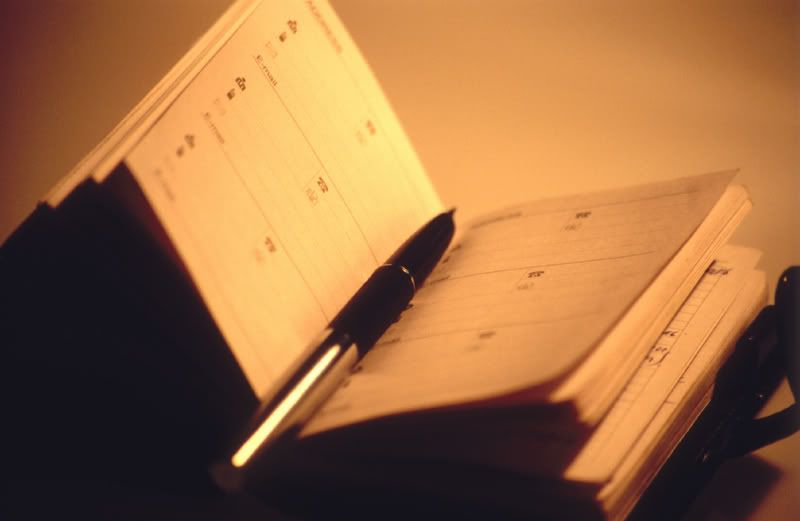 If you have any tips on how to stay organized - I'd love to hear!
Either today or tomorrow I need to take some time out to put away all the holiday decorations - which means then cleaning up the closet they all go into. That whole throwing stuff in there and then quickly closing the door before something falls thing - it's just not the way to go. Yes, I'm guilty of doing that - but only in that closet - I swear. lol
What have you all been up to? Was there one gift that was extra fantabulous that you received? Hubby really went above and beyond and gave me a beautiful butterfly diamond necklace and matching earrings. He got in trouble for how much he spent - but it's not like I could stay mad for long, they are breathtaking! My second favorite gift was a beautiful butterfly box - all sparkly and gorgeous from my son. The guys in my life know exactly how to make me smile :) *BG*
Also - thank you for all the wonderful Christmas cards - they were all so beautiful! I love cards :)
I think it's time for a little steam - don't you? How does this hottie rate with you? On the steam meter where do you think he belongs? 1 for Fizzle or at a 10 for Full Steam Ahead?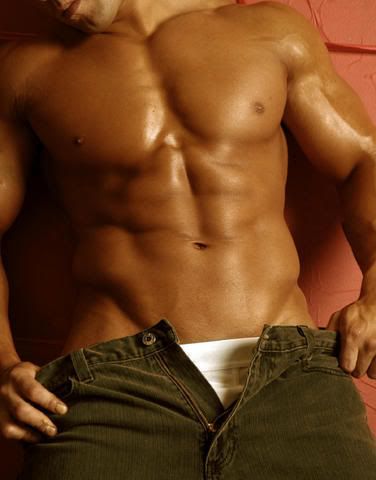 Because it's January - that means I have a new contest up at my website:
Love Me Tender!
For all the details on how to win
a gift basket filled with romance in mind
, be sure to click here:
http://www.anncory.com/contest.htm
I suppose I should announce the winner of my
December blog contest
: What do you think? I'm sensing a lot of head nods - so I better get to it. The winner of a beautiful book thong and a copy of either
Holiday Voices
or
Seducing Santa
is -
DENA!!!
Please email me at
anncory_erotica@yahoo.com
with BLOG WIN in the subject line, along with your snail mail addy and which book you'd like! Congratulations Dena :)
If you haven't read my story
Snowbound
now is your chance to check it out in
The Best of Torrid Teasers Volume 1
available in both ebook and print format from Whiskey Creek Press Torrid!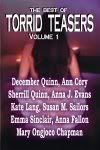 Stories included:
The Ice House by December Quinn
Snowbound by Ann Cory
Careful Wishes by Sherrill Quinn
All the Queen's Men by Anna J. Evans
Naughty Terra by Belita Renn
I Like It Like That by Kate Lang
Welcome to the House of Fun by Susan M. Sailors
Hot Stuff by Emma Sinclair
Dance With Me by Mary Ongjoco Chapman
I'm All E.A.R.S. by Anna Fallon
For an excerpt of my story
Snowbound
, click here:
http://www.anncory.com/bestoftt.htm
Buy here link:
http://www.whiskeycreekpresstorrid.com/chapters/TorridTeasersTheBestOfVolume1_VariousAuthors.shtml
Today I have several edits to finish up, more updates, and a story to work on. I also need to do some cleaning and vacuuming - I know, I'm just all about fun, lol.
I wanted to thank everyone for the nice comments you left in my last post about loved ones who have passed away. It was tough this year, but I still celebrated my mom - so even though she wasn't physically with me, she was there in spirit, and it allowed me to remember all the good times we shared. Your thoughtfulness and sincerity was very much appreciated and gave me warm fuzzies. Thank you.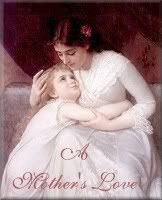 If you have a
MySpace account
, please be sure to let me know so that I can add you! To check out mine, please click here:
http://www.myspace.com/ann_cory
- if you add me I will add you back! I'm going to be posting there more often - fingers crossed ;)
I'd say it's time for a N
ew Blog Contest
- don't you? For the chance to win an ebook copy of either
Drinyian
or
Blame the Rain
, and
a book thong
, all you need to do is post on my blog from now until the 16th of January. I'll announce the winner on the 17th. It doesn't have to be much - just a nice hi, how are ya always works - I'm always happy to hear from you guys :)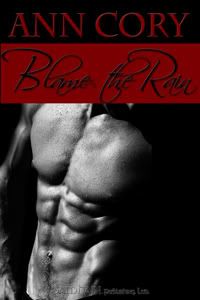 My newsletter will be out next week, so be sure to sign up for it and enter my newest contest!
I better go and get some work done. Have a great hump day!!!